Indianapolis Junk Cars
We are not affiliated with Indy Pic-a-Part
But call us for your used auto parts, engines and transmissions.
Call us
(317) 499-5062
We buy junk cars! We buy running cars!
We pay top dollar!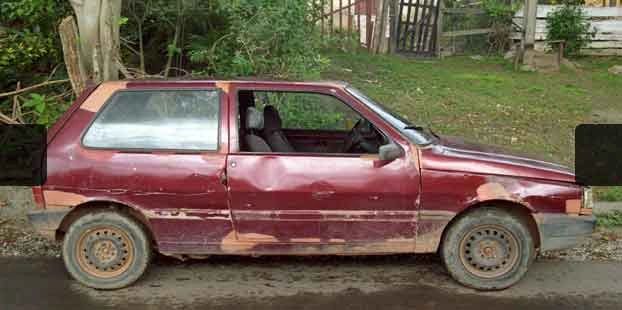 We will buy your running or junk car. We buy old junk cars, running cars, wrecked cars or cars in all conditions. We are an auto recycler. We work with all of the major salvage yards to recycle your auto. This enables us to get you the top dollar for your car or truck. Many times a car can be made to put back on the street too. This will help make you more money and be environment friendly too.



We will come pay you cash for your junk or running car and haul it away. We pay for the towing. It is no hassle to you. Your car doesn't have to run. Your car can have flats, be crashed or whatever. We will still pay you top dollar for your junk auto.

We buy your junk car no matter what kind of shape it is in. Do you have a junker sitting in your driveway? We will pay you for that junk car. Does your car need repairs that you can't or don't want to pay for? We will buy it. Do you have a need for fast cash for a family emergency? Let us pay you cash. We will tow it away free, usually within 24 hours.


We buy most of our junk cars in the Indianapolis Metro area, but are willing to drive for some of them, so give us a call. We are willing to work with you.



We buy hundreds of junk cars every month, and our success is reliant on three things. First and foremost, we pay the most cash possible for the cars we buy. We can pay the most cash because we don't just buy cars for scrap but when possible, we try to re-sell the cars. We work with used parts suppliers, used car dealers, mechanics, and scrap metal and salvage yards all over the country.

Second, we always tow away your junk car for free, and can usually pay for and pick up a car within 24 hours. There are no hidden fees, no strings attached. We show up with the cash we promised, you sign over the title, and we tow it away at absolutely no cost.

Third, we have relationships for over 25 years with buyers in your market and know that you have to be good for your word to succeed in the long run. We've been buying cars for 25 years and are a family owned and run business. If you accept our cash offer for your used car, wrecked car or junk car, that cash will be in your hand and your old car will be towed away for free in the time frame we promised.

Our experience has taught us that the competition is tough. So, please give us a chance to buy your car, you'll see that we're a cut above the rest.

Indianapolis Junk Cars